Changing the Weight of the World – Starting with our Communities
Treating obesity is difficult.  Patients deserve to be treated by a team practicing solid, evidence-based medicine.  At Heartland Weight Loss, we are committed to providing effective, evidence-based therapies for patients affected by excess weight. Let us help you gain control over your health and weight – for good!   
Let us help you.
Step 1:  Request an Appointment
Step 2:  Become a patient and learn how to fix metabolic disruption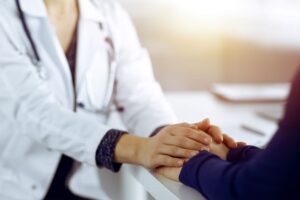 Step 3:  Experience the freedom that comes from no longer being hostage to excess weight!
What our patients are saying:
Our clinical framework was designed by Courtney Younglove, M.D., a physician board-certified in Obesity Medicine and a fellow of the Obesity Medicine Association.  Our approach to treatment is based on the latest medical science and nutrition studies.  As part of our comprehensive approach, we drive sustainable results using evidence-based medicine.  We provide ongoing medical supervision, watch vital signs and body composition, order and interpret laboratory tests as needed and provide and adjust medications as required. We are in-network with all major commercial insurance companies.